About Us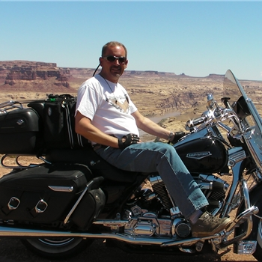 With 40 years of experience serving the area, our dealership is dedicated to offering everything from high-quality, pre-owned vehicles to good quality cheaper priced vehicles to our customers. We try to have something to fit any budget.

We occupy part of the old Roberts Motors Dealership, which has been here since 1952. There is the historic "Roberts Oldsmobile" Rocket Sign out front. We currently share the lot with a Canadian Importer who has taken over the property. Most of the lot contains Canadian Trucks which are on a 30 day hold and then wholesaled to Dealers in the Northwest. Our offices are not manned full time, so you wll need to make an appointment by voicemail or email. We try to check those throughout the day.

Our goal is for you to be so delighted with your vehicle purchase that you'll come see us when you need your next car and will happily recommend us to friends and family. Customer referrals are the ultimate compliment.

With many vehicle shopping options available, we differentiate ourselves by understanding our local car-buying community and satisfying its needs; helping valued local customers like you, find the vehicle that's the "right fit".

Although we only maintain a few vehicles, feel free to browse our inventory online and check out the Featured Vehicles section on our homepage. If you see a vehicle you like, contact us to schedule a test drive.
Dave is working full time for a friend who owns two New Car Franchises as a manager and used vehicle buyer. Although our Dealer License is active, Auto Sales Consultants is "on the back burner" for a while until we get those Franchises up to capacity so please leave a voicemail or email message to contact us. We try to check those messages regularly.

Thanks,
Dave M
Contact
Us
Dealership Address
Auto Sales Consultants:
2323 Auburn Way N
Auburn, WA 98002
Dealership Phone Numbers
Dealership Number:
253-231-3200
Fax:
888-262-0967
Dealership Hours
Monday to Friday
By Appointment
Saturday to Sunday
Closed